Posted By : Ritu
On : January 31, 2014
In : Move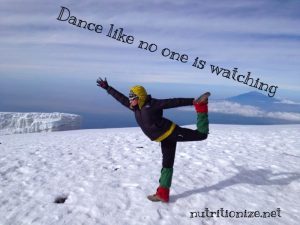 Happy New Year! I hope the start of this year is treating you well. I feel this is going to be an amazing, life changing, year. It's already gotten off to an epic start… Last month I told you I was heading out for an African Adventure and to do something that scares me. For me, that something was climbing Mount Kilimanjaro, a 19,340 free standing mountain in Tanzania! Yes, I know it sounds crazy but once I was at the base of the mountain I couldn't imagine being anywhere else. And guess what…. This was my initial reaction to the adventureContinue Reading >>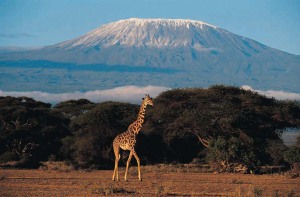 I once heard that when you are faced with something that makes your palms sweat, and your nerves fire that's when you are living life. Stepping out of your comfort zone is not easy, but once you do it you realize how much more is waiting on the other side of that zone.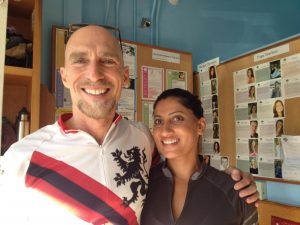 I had the opportunity to spend time and learn from expert international yoga teacher and cyclist David Moreno. David was teaching a workshop titled "Yoga for Cyclists", my two loves taught together, sign me up!  You might be wondering how the two even go together; yoga belongs on the mat and cycling on the Tour de France. The beauty of Yoga is that it is EVERYWHERE and the practice truly comes alive when you take it off the mat and into the world.  I can attest to that as I often credit my yoga practice to getting me through 7Continue Reading >>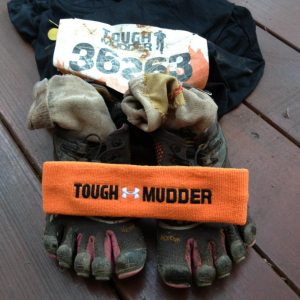 I have been racking my brain for the last couple of hours and lingering in major writers block trying to figure out the words to describe my experience from yesterday's Tough Mudder event, and I'm at a loss. Not because there are no words to describe the event but because there are a million words and thoughts that come to mind: madness, crazy, awesome, emotional, holy crap, wow, smile, accomplishment, amazing, painful, scary, tough. I've had a few people ask how it went and simply saying it was amazing would be an understatement.  So I'll do my best to describeContinue Reading >>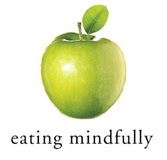 To register click here. For more information contact us. As always don't just take my word for it, try it out for yourself and report back. Post to comments… ______________________________________________________________________________________ About the author Ritu Riyat MPH|Holistic Health and Nutrition Counselor| Yoga Therapist is a San Francisco based Health Counselor promoting universal wellness via Skype consultations, and seminars. Delivering simple techniques to add balance through food, movement, and meditation.  She is an avid cyclist, crossfitter and yogini. Her motto "food is a drug, eat responsibly"… Nutritionize now!