The CrossFit Nutrition Community
Posted By : Ritu
On : April 6, 2010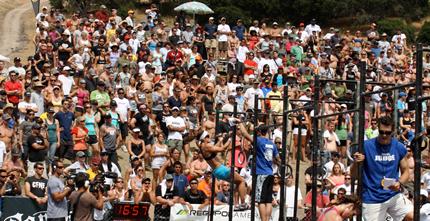 As CrossFit continues to expand across the globe, so does the nutrition community that supports it. Hundreds (maybe thousands) have attended day-long performance nutrition seminars. Many others have launched CrossFit nutrition blogs to support their communities on living healthy. Almost every CrossFit box I come across has started nutrition programs, run paleo contests, and/or offer nutrition consulting services to support their members. We can call this community of people the "CrossFit Nutrition Specialists"
We're noticing that the CrossFit Nutrition Specialist community needs a home. A place for all of us to "hang our hat" if you will, where we can collaborate, share ideas, best practices and freely communicate to support each other as we empower and enable the members of our boxes, and the people in our lives to live healthy.
Our intention at Nutritionize is to provide that home. We want to help CrossFit Nutrition Specialists support each other in arming the CrossFit community with the knowledge to live a healthy lifestyle, and be empowered to actually do it.
The thing is, we don't exactly know how we're going to do that. We need to hear from YOU. Some ideas we have are:
Creating a forum for CrossFit Nutrition Specialists
Documenting our current system at Nutritionize! for coordinating one hour nutrition fundamental seminars
Building out our existing documentation and seminar materials to make it more accessible (view the current docs here).
What else can we do to support and build this community, and bring healthy eating and performance nutrition to our fellow crossfitters? Post to comments.