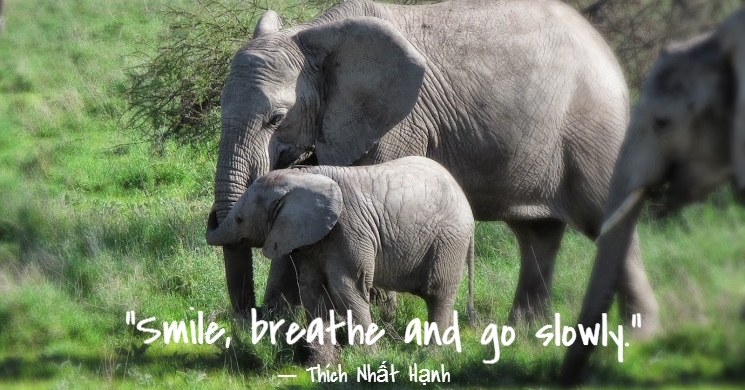 Go slowly
When I was on safari in Tanzania the one animal I was most impressed with was the majestic elephants. Even though they tower over humans with a size of over 4m and weigh 15,000 pounds, these mammals exude love and peace. They moved across the savannah ever so slowly and gracefully, there was no rush. The  little ones playfully interacted with the elders, wrapping their trunks as if to give mama a big hug. As they walked by my car I looked deep into their eyes and smiled, their eyes smiled back. They had no words but their actions taught me a huge lesson,Continue Reading >>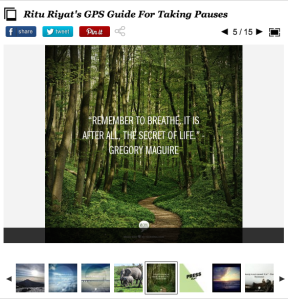 Press Pause (do it now)
One of my role models is the amazing and brilliant Arianna Huffington founder of the Huffington Post. When I had the opportunity to meet her at Wisdom 2.0 last year (in 2013) I was beyond ecstatic and inspired. When someone from Huff Post reached out to me a few weeks later to ask if I'd be interested in creating a meditation guide for their featured mindfulness app GPS for the Soul I was delighted to share my mindfulness tips (if you haven't already, download the free app on your phone). I agreed to provide my guide within a few weeks.Continue Reading >>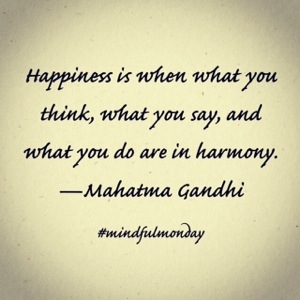 Mindful Monday
Hi everyone! Happy mindful Monday! I love today's words of wisdom. They say there is no guidebook door the game of life but I find these words do a good job summarizing how to get back our natural state of happiness. Try it out for yourself today and report back.
Mindful Monday: Cleansing the mind and body
It's a powerful Monday with full moon and soland therefore seemed appropriate to be extreme.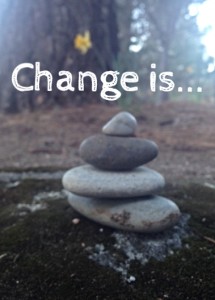 Mindful Monday: Wisdom from silence
Whoosh… and just like that we are officially in spring. It's crazy how everything is always changing ALL THE TIME. And when I say everything, I mean EVERYTHING. This concept of change is exactly what I spent 3 days pondering at my "refresher" Vipassana course out in beautiful North Fork, California. I put the word refresher in quotes because technically that's what these short courses are meant to be, a little re-charge for old students that have done the 10-day course previously. In my case it was a combination of "shocker" and "re-fresher". Shocker because I quickly realized how muchContinue Reading >>